---
ASCA - VSNET multiwavelength campaign on XTE J1118+480
---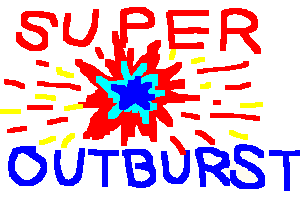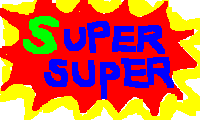 Macho said "black hole is power ..."
The source is located at


  11h 18m 10s.79 (J2000.0)
  +48o 02' 11".2


Current V-magnitude: 12.8
See VSNET page for finding charts and other information.
If you are interested in this campaign, cosmic black holes,
or the monster in UMa (the Big Bear),
please send your e-mail to Makoto Uemura (uemura@kusastro.kyoto-u.ac.jp)






VSNET Collaboration light curve
"ASCA - VSNET multiwavelength campaign on XTE J1118+480"
The ASCA satellite will observe the new blackhole candidate XTE J1118+480 in the 0.5-10 keV band from 2000 May 11 12:00 to May 12 0:45 (UT).

--- XTE J1118+480 ASCA pointing intervals ---
start(UT) - end(UT)
2000/5/11 12:20-15:23
2000/5/11 15:34-16:51
2000/5/11 17:14-18:26
2000/5/11 18:54-20:03
2000/5/11 20:33-21:42
2000/5/11 22:10-23:21
2000/5/11 23:46-00:45
---------------------------------------------

The optical simultaneous observations are planned as below:

Spectroscopy:  Bisei Astronomical Observatory
Photometry:  Kyoto team, Osaka Kyoiku University team, 
	     Gunma Astronomical Observatory, 
	     Calar Alto Observatory, 
	     Crimean Astrophysical Observatory

Anyone who will have a simultaneous run on this object will be welcomed into this campaign. The spectroscopic observation or high-speed photometry is particularly encouraged. We recommend the region around H-beta and HeII 468.6nm for spectroscopic observations. The light curve has shown short-time fluctuation, so a shorter exposure time (a few second) is better for photometry, which means photomultiplier tube has advantage.
We are very looking forward to receiving any information about the possible simultaneous observations. Please post the observational schedule or preliminary result to vsnet-campaign when you join this campaign.
Regards,
Makoto Uemura
on behalf of ASCA - VSNET multiwavelength campaign on XTE J1118+480

Possible growth of superhumps?
(from our report to IAUC 7418)
M. Uemura, Kyoto University, reports on behalf of the VSNET XTE J1118+480 collaboration team: "Unfiltered CCD photometry of this x-ray transient (cf. IAUC 7389) has been undertaken since Mar. 30 by numerous observers around the world (M. Uemura, T. Kato, K. Matsumoto, M. Honkawa, L. Cook, B. Martin, G. Masi, A. Oksanen, M. Moilanen, R. Novak, and Y. Sano). Analysis of the combined light curve (covering 37 days) revealed the growth of the periodic variation profile from sinusoidal to `asymmetric humplike'. The period has significantly changed from 0.1709(3) day during Mar. 30.7-Apr. 1.4 UT to 0.1703(1) day during Apr. 26.8-May 5.7. The period change strongly suggests that the optical modulation not only reflects the orbital modulation but also shows for the first time ongoing development of superhumps in a blackhole transient (e.g., Bailyn 1992, Ap.J. 391, 298; Mineshige et al. 1992, PASJ 44, L15; O'Donoghue and Charles 1996, MNRAS 282, 191). We invite worldwide observers to join the VSNET collaboration team as part of a simultaneous multiwavelength campaign. An ASCA x-ray pointing observation (led by Y. Ueda) in the band 0.5-10 keV is planned between May 11.5 and 12.0. More detailed information can be seen at http://www.kusastro.kyoto-u.ac.jp/vsnet/Xray/xtej1118-camp.html."
QPO detection by ASCA
We have just submitted the following to the IAUC about ASCA observation of XTE J1118+480.
Best regards,
Yoshihiro Ueda
ISAS


------------
XTE J1118+480

K. Yamaoka, Y. Ueda, and T. Dotani, The Institute of Space and Astronautical Science, and Ph. Durouchoux and J. Rodriguez, CE Saclay, Service d'Astrophysique report:

We observed the X-ray transient XTE J1118+480 with the ASCA satellite from 2000 May 11 12:40 to May 12 0:45 (UT). The X-ray intensity showed rapid variability over an averaged flux level of 8E-10 erg cmE-2 sE-1 (2-10 keV). A QPO feature was found at 0.115 +/- 0.002 (Hz) with an amplitude of about 6% rms in the averaged power spectrum. The presence of the 0.11 Hz QPO was confirmed by simultaneous RXTE data, which covered two epochs from May 11 17:30 to 17:57 and from 18:45 to 22:21. The QPO frequency shifted from the previous value before May 4 (0.085 +/- 0.002 Hz) reported by Revnivtsev et al (astro-ph/0005212). The ASCA GIS spectrum in the 0.7-10 keV range is approximately represented by a power law, over which a slight soft excess is seen below 2 keV. Applying a disk blackbody and power law model yields an acceptable fit with a temperature of the innermost disk of 0.2 +/- 0.1 keV, a power law photon index of 1.76 +/- 0.02, with an upper limit to an absorption column density of 1E21 cmE-2.
VSNET light curve (requires Java)
VSNET data search

Return to HomePage
Return to Powerful Manager's page
---
vsnet-adm@kusastro.kyoto-u.ac.jp